Touching history
Visiting Churches
Ono Church(Ono Village in Sotome)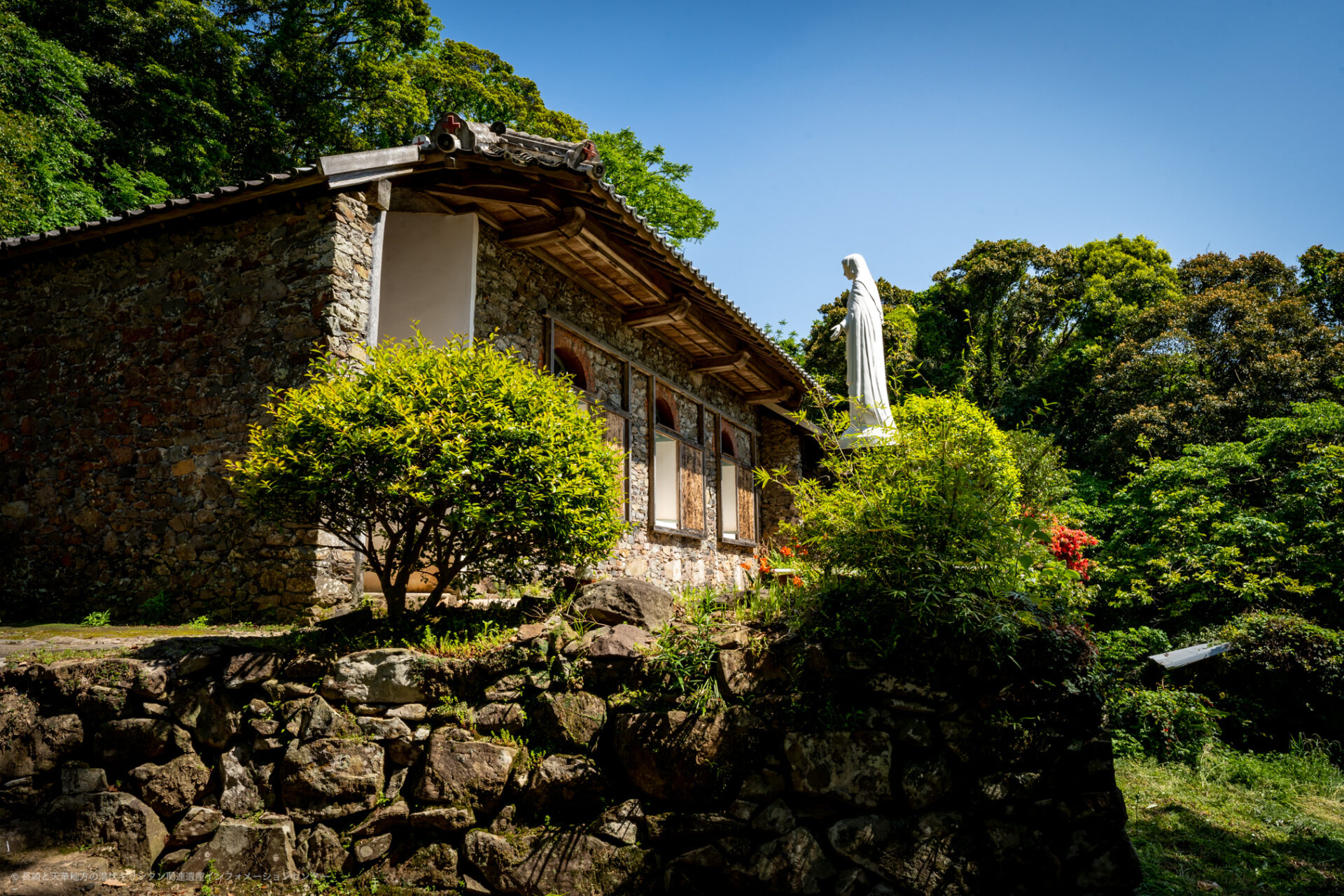 Ono Church(Ono Village in Sotome)
For visitors to Ono church
The Catholic Church of Ono, located in the component property 'Ono Village in Sotome', was designed by Father de Rotz (Marc Marie De Rotz:1840 – 1914), a French priest of the Paris Foreign Missions Society, and built in 1893. It is an itinerant Catholic church in Shitsu, where a commemorative Mass is held once a year.
Local believers are stationed in the area to attend to visitors.
Due to the age of the building, it is not possible to go inside, so the windows are opened for visitors to see the building. (*The church may not be open in case of rain or stormy weather.)
Cultural assets, etc. included in the constituent assets
| | | |
| --- | --- | --- |
| Cultural Properties Name | Designation category | Designation year |
| Landscape with Terraces Retained by Stonework of Sotome in Nagasaki | Important Cultural Landscape selected by the national government | 2012, 2018 (additional selection) |
| Ono Church | Important Cultural Property designated by the national government | 2008 |
History of Christianity in the region.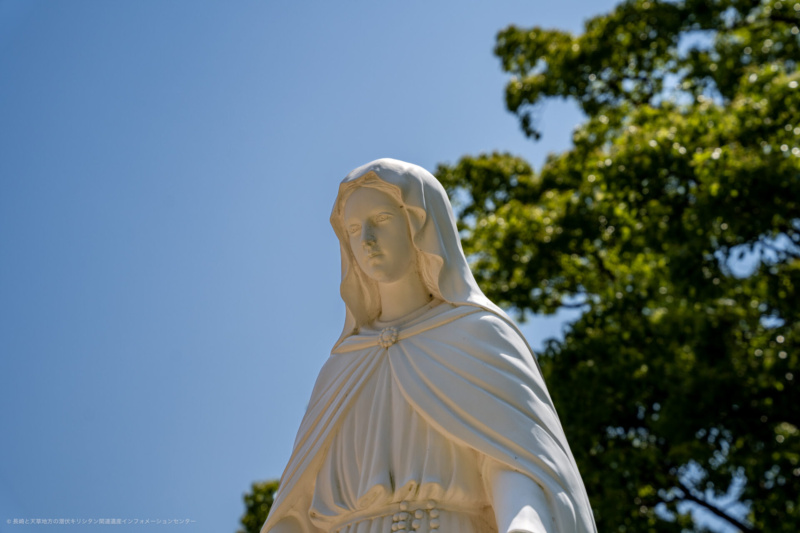 The Jesuit priest Francisco Cabral (1529 – 1609) visited the area in 1571, and it is said that Christianity gradually spread to the Sotome region after the baptism of the lord Kounoura and his family
At one time there was a branch monastery in Kamiura, called the Residencia, but in 1587 Toyotomi Hideyoshi issued an order to expel all missionaries (known as Bateren Tsuihourei) from the country and all churches in the area were destroyed.
After 1630, when the Tokugawa Shogunate banned Christianity, Christians in the region entered a period of hiding.
History of Ono Church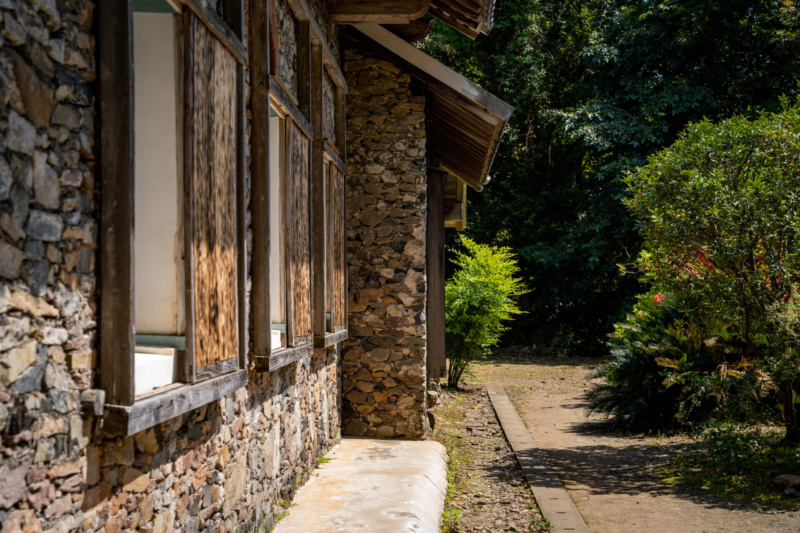 Father de Rotz was assigned as chief priest of the Outer Sea area in 1879, and Shitsu Church was built in 1882. Ono Church is one of the travelling churches belonging to the Shitsu parish.
Designed by Father de Rotz, it was built in 1893 for 26 houses in the Konoura/Ono area.
The outer walls are made of basalt, a natural local stone, and the church section is a single-storey building without columns.
The presbytery, attached to the rear part of the church, dates from the renovation by Father Breton (Joseph Marie Jean Baptiste Breton:1875 – 1957), who was appointed in 1926.
Semi-demolition work for conservation and repair took place between 2003 and 2006.
The construction of the Ono Church uses one of the characteristic building techniques devised by Father de Rotz, the 'de Rotz wall'. Basalt is used instead of Onjakuishi(talk), a crystalline schist.
The exterior walls, made of randomly stacked basalt and Amakawa stucco , blend well with the local climate.
In 2008, it was designated a National Important Cultural Property.
Surroundings and location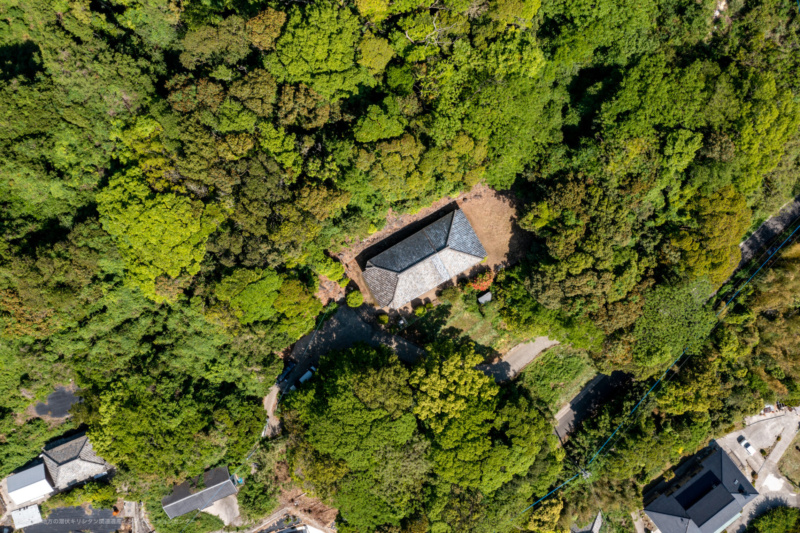 It is located on the Nishisonogi Peninsula, halfway up Mt Ono, which is about 350 m above sea level.
It is surrounded by trees and has a view of the Sumonada Sea to the west of the property.
The basalt used for the outer walls of the Ono Church is a natural stone of the area.
Stone walls have been built around the buildings.
Overview
Prior notice
Prior notice required for both individuals and groups.
Address
2619 Shimoono-machi, Nagasaki City, Nagasaki
Masses/religious events
May be implemented on a special basis.
*Please click here to check the "No Visitors" date and time other than those listed above.
Visiting Hours
9:00~12:00/13:00~17:00(Church attendants are stationed there.)
*Due to building dilapidation, it is not possible to enter the church.
Parking area
Municipal Ono area free parking
Related data
Priority areas for the prevention of littering【PDF file(Approx. 100 KB)】
Traffic Access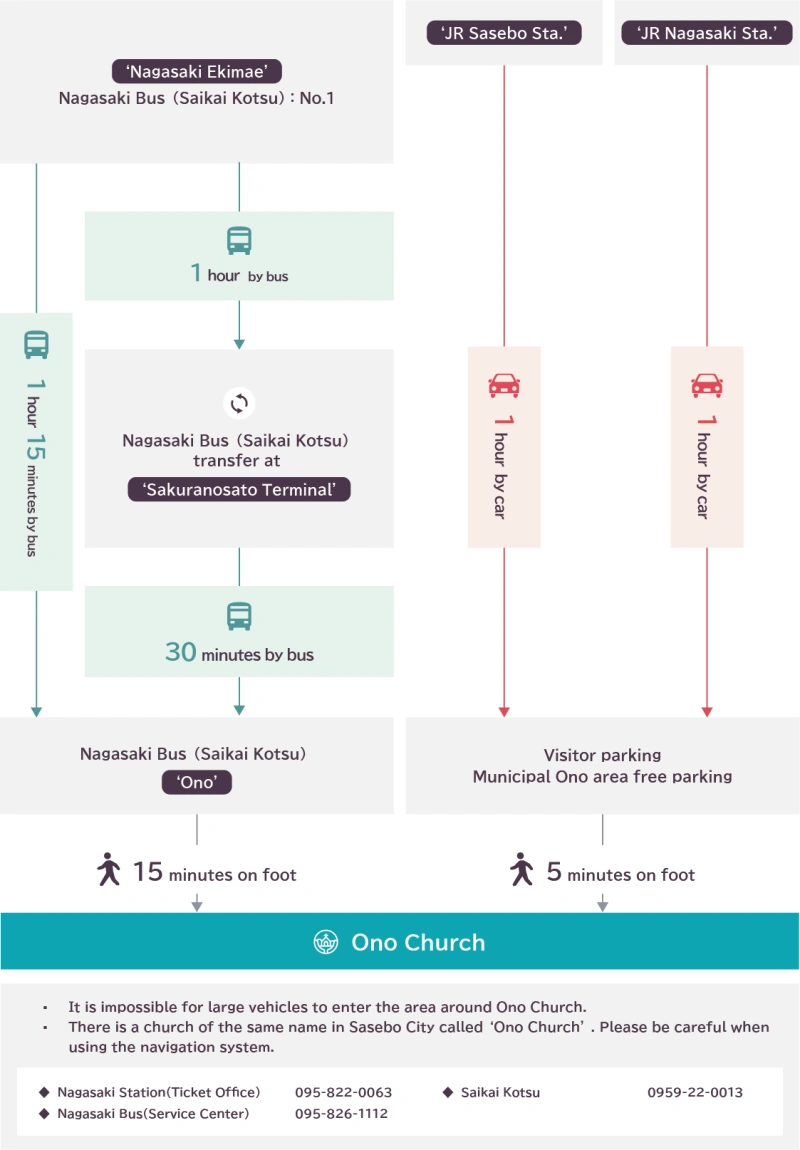 ー Car navigation system search notes ー
*There is a church of the same name in Sasebo City called 'Ono Church' . Please be careful when using the navigation system.
Access Map
Gallery